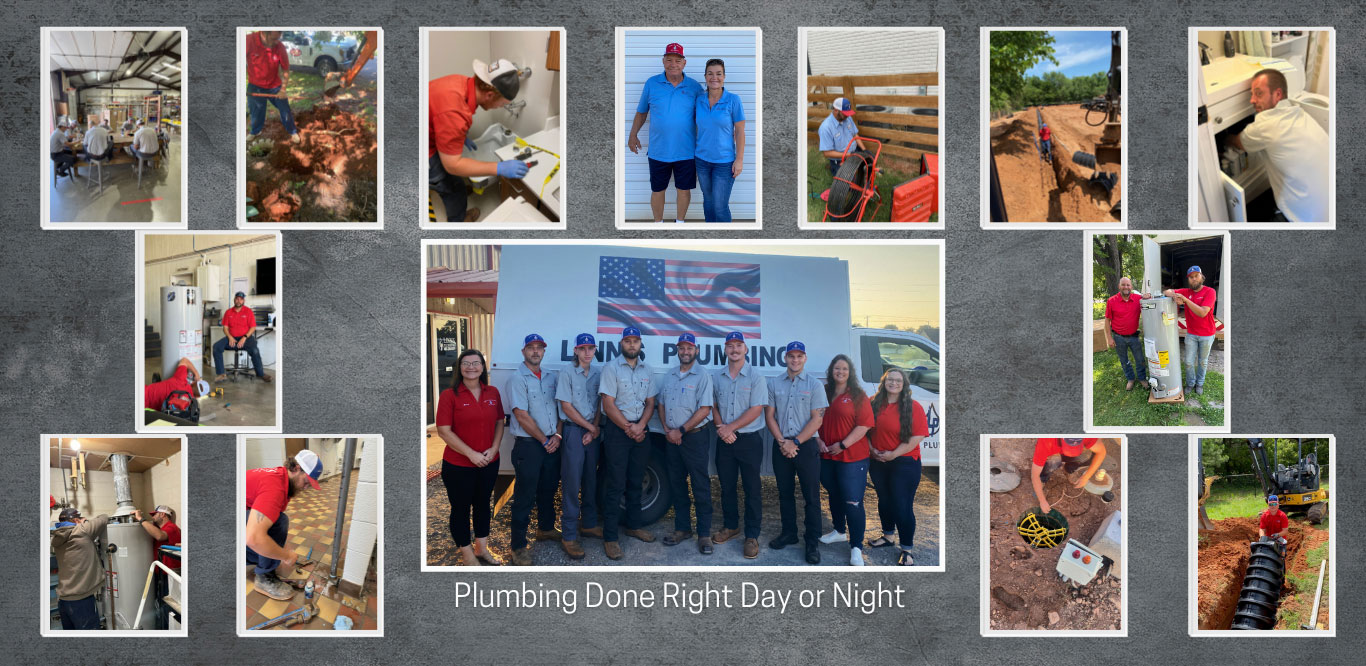 Apply Now
Interested in Joining Linn's Plumbing
Are you willing to do whatever it takes to make our customers happy? Do you enjoy working with a team? Are you proud of your hard work? If so, you're the Service Plumber / Plumbing Tech that we're looking for!
Servicing Lincoln County and rural Oklahoma since 1984, Linn's Plumbing is a local family-owned and operated business. We realize that the only way to have happy customers is to have happy team members serving them! We do everything imaginable to support our people, lift them up, and ensure that they're successful. A job at Linn's Plumbing isn't just a job. It's becoming a part of a fun, loving, and supportive family that is focused on making our team members and customers better.
Are you currently enjoying your quality of life? Getting paid time off? Contributing to a retirement and savings plan? Offered professional development and training? Have a company vehicle to drive home?
Benefits
---
Paid Time Off
Matching 401K & Retirement Benefits
Monthly Bonuses
Company Vehicle
Family-Orientated Work Culture
If these sound good to you, then don't miss your chance to become part of our growing company. We are looking forward to hearing from you.
Click to Apply