Plumbing Installation, Repair and Certified Plumber in Depew, OK
No one can predict when a plumbing emergency might surface at your home or office. But whenever that happens, Oklahoma residents can feel confident the problem will be solved by the certified plumbers and plumbing experts at Linn's Plumbing. Whether you are facing an indoor flood caused by a burst pipe, clogged toilet, outdated water heater, leaky appliance, or improper pipe routing, the certified technicians from Linn's Plumbing can help. For years, we have been providing elite, comprehensive plumbing services to customers in Depew and throughout the state of Oklahoma.
When you need plumbing repair or installation work done at your home, you can rest assured that our professional plumbers have spent years cleaning drains, repairing leaks, unclogging pipes, installing appliances and providing top-notch water treatment services for customers throughout Oklahoma, including Depew.
Our family-owned and operated Oklahoma plumbing company was established in Chandler, Oklahoma in 1996, to meet every plumbing-related need. From Aerobic Systems to water leaks and everything in between, you can call on the pros at Linn's Plumbing and count on them to be timely, knowledgeable, courteous, and professional. Linn's When you have a plumbing emergency, our crews are ready to respond on a 24/7/365 basis in Depew and throughout the state of Oklahoma!
Primary Services Offered by Linn's Plumbing in Depew
Some of the most popular services we provide for residential and commercial customers in Oklahoma include:
When you need plumbing assistance at your home or office in Depew, OK, the professionals from Linn's Plumbing will get the situation under control quickly at a consumer-friendly price.
Rely on Linn's Plumbing for Superior Plumbing Installation & Repair in Depew
Whether you have a sewage backup, malfunctioning water heater, clogged toilet, leaky faucet, or some other plumbing-related emergency in Depew or anywhere else within the state of Oklahoma, Linn's Plumbing has got you covered. Our emergency crews are ready to roll on a 24/7/365 basis to provide a quick, long-lasting solution. To learn more about our products and services, please give us a call at 405-258-5171 or visit our Contact Us page online to learn more about our products and services.
Completed Jobs from Depew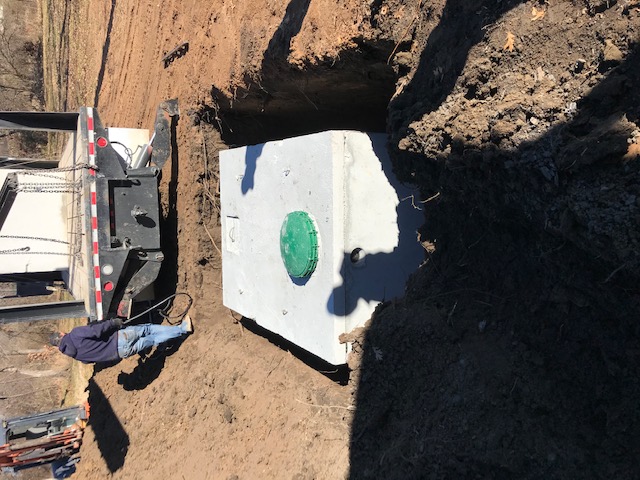 Jolly
December 10, 2020
Installed septic system